Skincare Products
Dr. S. Darrell Lee is proud to offer his patients in Port St. Lucie and Jupiter, FL the best in skincare products. We provide both EltaMD and skinbetter science products for sale in our offices. Whether you're looking for an everyday sunscreen, a revitalizing eye cream, or a luxurious serum, we have you covered. Call our office today to schedule a personalized skincare consultation.
EltaMD
EltaMD UV Pure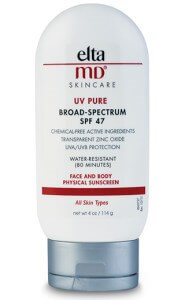 For those who want natural, chemical-free active ingredients, UV Pure is the ideal daily sunscreen. Ideal for children and adults, the gentle formula glides on wet or dry skin and rubs in quickly. UV Pure is formulated with purely physical active ingredients which are photostable.
EltaMD UV Physical
For oil-free sun protection with just a touch of color, our lightly tinted UV Physical is a healthy choice. This chemical-free natural mineral sunscreen has antioxidants to neutralize free radicals. Water-resistant UV Physical withstands water, humidity, and perspiration.
SkinCeuticals
Ha Intensifier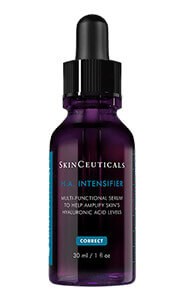 H.A. Intensifier is a multi-beneficial corrective serum proven to amplify skin's hyaluronic acid levels. This unique formulation contains a high concentration of pure hyaluronic acid, proxylane™, and botanical extracts of licorice root and purple rice to support skin's hyaluronic acid levels and deliver surface hydration, helping improve the visible appearance of firmness, smoothness, and facial plumpness.
Discoloration Defense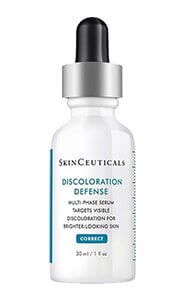 Discoloration Defense is a layerable, daily-use dark spot corrector clinically proven to reduce the appearance of key types of skin discoloration, including hard-to-treat forms such as stubborn brown patches and post-acne marks.
Emollience Cream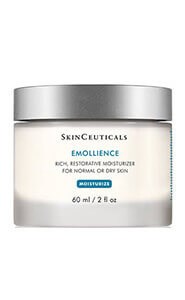 Emollience is formulated with an exclusive combination of natural extracts and essential oils making it a rich, restorative face moisturizer for dry skin and sensitive skin types. This face moisturizer features an elegant, gentle formula and an easy application texture.
Glyco Renew 10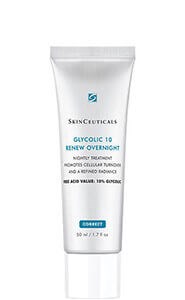 Glycolic 10 Renew Overnight is formulated with a free acid value of 10% glycolic acid, allowing it to work at a true 10% concentration proven optimal in promoting effective exfoliation and natural cell turnover.
Serum 15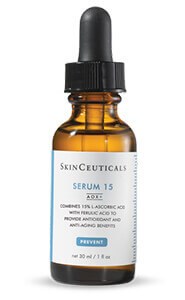 Serum 15 AOX+ combines 15% pure vitamin C (l-ascorbic acid) and 0.2% ferulic acid to help neutralize damaging free radicals that contribute to atmospheric skin aging – environmental damage and premature signs of aging caused by free radicals from UVA/UVB radiation.
Retinol .3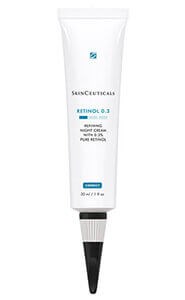 Formulated with soothing bisabolol to minimize irritation and specially packaged to preserve its potency, this retinol cream for face helps improve the appearance of fine lines, wrinkles, discoloration, blemishes, and pores by accelerating cellular turnover.
Retinol .5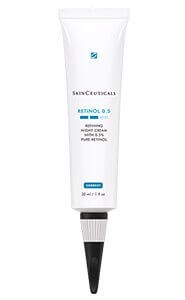 Designed to help diminish the appearance of fine lines, wrinkles, and skin discoloration, this retinol night cream can refine the appearance of pores, while reducing the appearance of blemishes associated with problematic skin.
Retinol 1.0
Retinol 1.0 is proven to diminish the appearance of fine lines, wrinkles, and skin discoloration while minimizing breakouts and the appearance of pores.
Epidermal Repair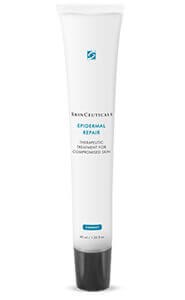 Epidermal Repair is specifically formulated to support skin's natural barrier function. This gentle treatment helps diminish the appearance of redness.
Physical fusion UV defense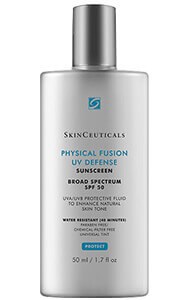 This high protection zinc oxide sunscreen also contains artemia salina, a plankton extract known to increase skin's resistance to UV- and heat-induced stress.
Environ Skincare
Avst 1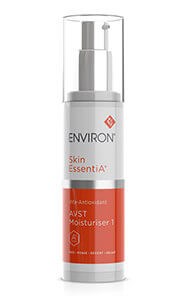 Environ's AVST 1 is the introductory moisturiser for the AVST step-up system. This product contains low levels of vitamin A and C and essential antioxidants.
Avst 3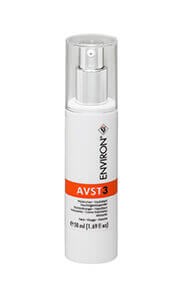 Assists to nourish and smoothen skin. Helps to energize the skin, soften fine lines, improve uneven skin tone and the appearance of sun damaged skin.
Avst 5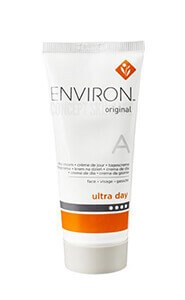 Environ Ultra (upgrade from AVST 5) features maximum concentrations of vitamins A , C and antioxidants and is the fourth and final step in your Original step-up regime.
Low foam cleansing gel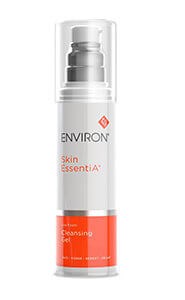 Environ Low Foam Cleansing Gel gently removes excess surface oil, make-up and impurities while assisting in maintaining the benefits of skin's natural moisture balance. Environ Low Foam Cleansing Gel washes off easily and leaves skin feeling refreshed and clean.
Mild cleansing lotion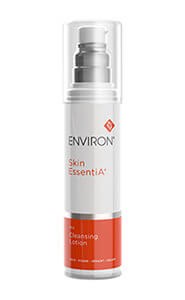 Mild Cleansing Lotion rinses off easily and leaves skin feeling refreshed and conditioned. After pre-cleansing, apply Mild Cleansing Lotion to damp skin.
Eye gel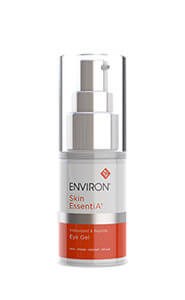 Environ Firming Eye Gel forms part of Environ's advanced vitamin skincare therapy and is rich in vitamin A & antioxidant vitamins. Environ Firming Eye Gel is specially designed for the delicate eyelid skin.
Super Moisturizer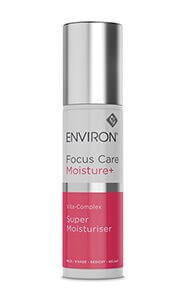 Super Moisturiser contains a variety of dynamic moisturizers and emollients that may assist in enhancing the effects of the skin's barrier function, as well as its natural moisturizing factors. It results in skin that feels nourished and refreshed.
Hydrating oil capsules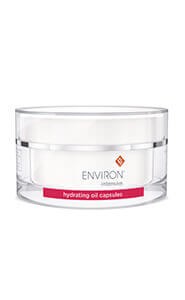 Hydrating Oil Capsules pamper dry and tired skin with a blend of antioxidants and Retinol to energize and indulge the skin in sensory pleasure.
Botanical Toner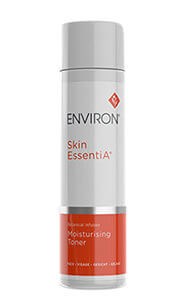 Botanical Infused Moisturising Toner contains a variety of plant extracts which are known to promote the appearance of healthy looking skin. It may also assist in improving the appearance of uneven skin tone.
Pre cleansing oil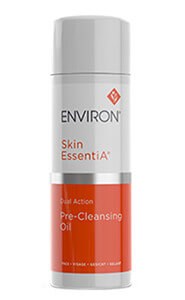 This pre-cleansing oil helps to lift and remove excess surface oil, sunscreen, make-up and environmental pollutants.
Derma lac lotion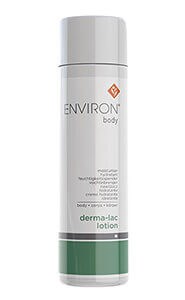 Derma-Lac is a light, easy to apply lotion that contains several excellent moisturizers including Lactic Acid, Urea and Ammonium Lactate. With regular use it helps improve the appearance of both skin texture and tone leaving the skin soft and smooth.
A, C & E oil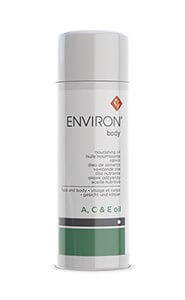 A, C & E Oil is a light, nourishing oil containing vitamins A, C and E to assist in nourishing and relieving the appearance of dry and sun damaged skin.